There are few better ways to immerse yourself in the geology and nature of Northeast Ohio than to kayak the Cuyahoga River.
Huh? Geology, nature, Northeast Ohio? In the same sentence?
Well, yeah.
The river flows through a full spectrum of landscapes, from farms to acres of national park woodland to the angry steel furnaces and towering skyscrapers of downtown Cleveland.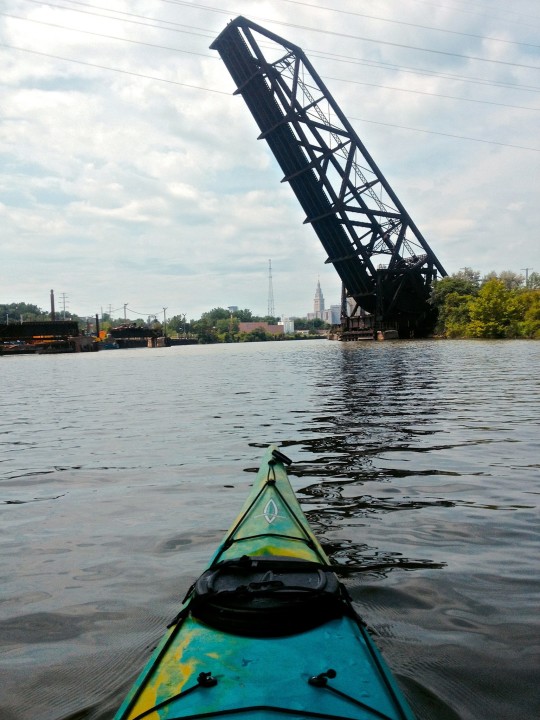 I took a two-day paddle down the river with some friends in July 2014. The experience was one of the deepest I've ever had of the place where I live. I emerged from the journey with a better, almost primal familiarity with the complex region that is Northeast Ohio. I also felt like I'd gone on an immersive natural adventure without having left my backyard — fully refreshed and ready to re-park myself in front of a computer.
And last but not least, I had a cracking good time and made some new friends.
You can do it, too! Of course, you'll need to do a bit of preparing. But chances are a trip down the Cuyahoga is a lot more accessible than you think.
Here's what you need to know to make your own Crooked River conquest.