New to Cleveland:
A Guide to (Re)Discovering the City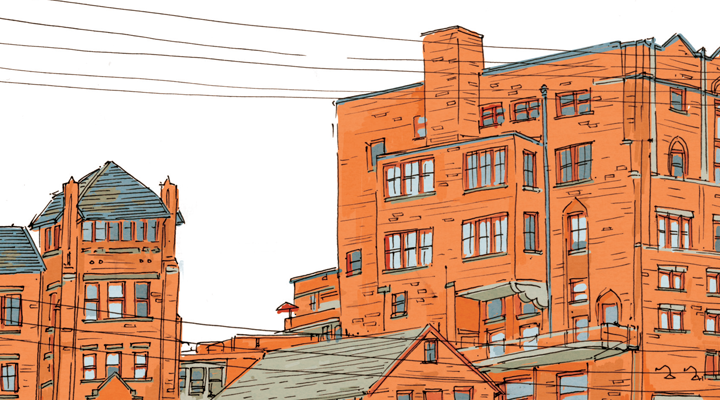 With this book, my aim was to explore Cleveland's past and present in a clear-eyed, approachable voice -- one that neither glosses over or wallows in the city's challenges. It's geared toward people who are considering moving to the city, but also serves as a guide for those who already live here and want to see Cleveland with new eyes. The content draws on my lifelong enthusiasm for exploring the city and my professional experience as an urban planner.
This was the first publication of Beagle, my collaboration with illustrator Julia Kuo and designer Lee Zelenak. It includes more than 50 full-color illustrations, walking guides and informational graphics. The Beagle published the 250-page book in 2011 and sold through a print run of 3,000 copies. It is also available as an ebook.
Karen Long of the Plain Dealer called the book  "a marvel — elegant, casual, informative, smart. It squares up to the vacant lots, foreclosures and poverty here, but also makes a compelling, neighborhood-by-neighborhood case that Cleveland is an increasingly hip, engaging bargain for those with eyes to see."