Last week, Christine and I got word that the pilot episode of our podcast series Munchen, Minnesota will get a featured workshop reading at Cleveland Public Theatre in August. Hooray!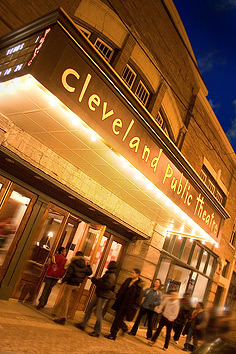 We finished writing the 11-episode first season last month, and have sent the scripts (some 400 pages) to a few generous "beta readers" for feedback.
They'll be getting back to us soon. But the CPT reading will give us further insight: how the scripts sound in the voices of real actors. It's a chance for us to hear how our work sounds "out loud," performed by real actors. A director is also assigned to the piece, so that actors, directors and writers alike can hone their craft.
I'm pretty excited to hear how this stuff we've been working on in silence for 18 months sounds out in the open. It should be instructive as we revise the scripts, but also just fun to hear our words spoken aloud.
This is a series CPT runs called The Dark Room, which does staged workshop readings of new work. Dramatic writers in the Cleveland area should check out this amazing resource.